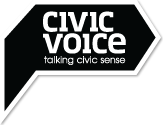 Civic Voice has launched a national campaign to find the England's Favourite Conservation Area and The Deal Society has nominated the Middle Street Conservation Area for the award.
It has made it to the shortlist and now it's down to the public to vote for which area gets the award.
Please vote for us by going to this page and clicking on the heart with a number next to it (the page may take a few seconds to load). The deadline to vote is 5pm on the 16th October.
Then please ask all of your friends to vote too!
There is a short slideshow about the area made for the competition here.