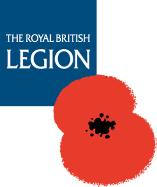 This year marks 100 years since the Armistice brought the First World War to a close, so the annual acts of remembrance are particularly poignant.
Whilst this year our thoughts will particularly be with that conflict, remembrance events serve to remind us of the sacrifice of all people in all conflicts.
Saturday 10th November – Commemoration Service Falling of The Silence for Armistice
10:30 at Hamilton Road Cemetery, around the Cross of Sacrifice War Memorial
Assemble for a service at 10:50 followed by the silence at 11:00.
Sunday 11th November – Armistice Day and Remembrance Sunday

9:00 at Walmer Aerodrome/RAF Walmer
A short service led by The Rev'd Canon Seth Cooper, Vicar of Walmer at the Commemorative Stand on the site of the WW1 Aerodrome, south of Walmer Castle.
10:30 at The War Memorial, Deal Victoria Hospital, London Road
Assemble around the War Memorial for 10:30, the Service of Remembrance will commence at 10:50 leading up to the chimes of Big Ben at 11:00 for the two minutes silence. The service will include the laying of wreaths by local organisations and a parade into Bowling Green Lane.
18:45 at the Walmer Beacon, Deal Victoria and Barns Close Cricket Club, Court Road, CT147RQ
One of a thousand Beacons being lit in the UK, at 18:55 The Last Post will be played, followed by a two minutes silence. Prayers will be followed by the beacon lighting and then the bells of St. Mary's Church and The Blessed Mary of Walmer Church will ring out for Peace along with Cathedrals and Churches throughout the UK.
Monday 12th November & Tuesday 13th November – Pro Patria (For One's Country)
To conclude the end of the World War One commemoration events, Deal Town Council is staging an exhibition encompassing aspects of service both in the Theatres of War and the Home Front at Deal Town Hall, High Street, Deal, CT14 6TR.
Monday 12th November: 12:30 to 16:30
Tuesday 13th November: 10:00 to 16:00
This is a Free Event and Everyone is Welcome.